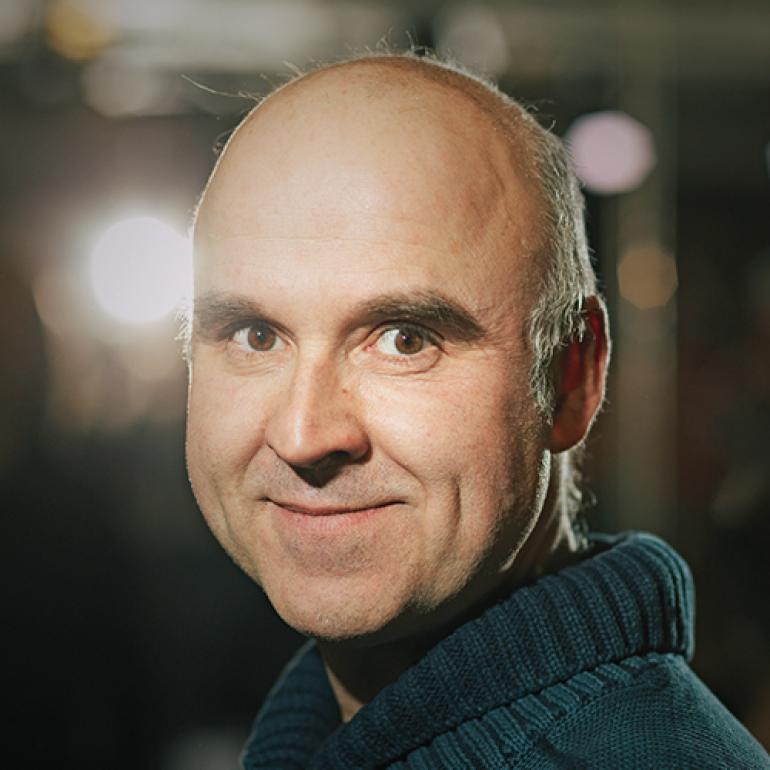 Paul Urbanek
Piano (Jazz & Popular Music)/ Composition and Music Theory (Jazz & Popular Music)/ Improvisation (Jazz & Popular Music)
Work Experience
Worked as piano/ keyboard-player and/or composer,arranger,producer for approximately 100 CDs with musicians like : Wolfgang Puschnig, Hans Koller, Alegre Corea, Alexander Machacek, Izabel Padovani, Kim Dok Soo(samul nori), Maria Pia De Vito, Sainkho Namchylak, Linda Sharrock, Orchestre National Des Jazz, Jamalaadeen Tacuma, Ornette Coleman, David Murray, Simone Kopmajer, Terry Meyers
Hans Koller Prize 2001-CD des Jahres: "The Hans Koller Concept" following his Reverse Composing-Technique
CDs with guest-features
Alegre Correa Sextett feat. Hermeto Pasqual - "Negro Coracao" - piano,producer
Wolfgang Schalk Bandett feat. Michael Brecker-"The 2nd 3d man" - piano
S.F.Powerstation feat.Enrico Rava-"Voyeur,Voyeur" - piano
Wolfgang Puschnig "For the love of it" -Mix, Master and Postproduction (feat.Mike Richmond,Marc Feldman,Bernarda Fink)
DVDs
SAXOFOUR-"Adventcalendar"
WOLFGANG PUSCHNIG-"Visual Inflictions"
PATRICE HERAL-"Meine Wiener Schule" (2-DVD-Box)
Concerts
Concerts and Festivals in Austria, Germany, Switzerland, Italy, Croatia,
Hungary, Brazil, South-Corea, France, Lithuania,Poland...
Jazzfest Wien
Festival do Brasil (Sanary sur Mer-Frankreich)
B&W Music Festival in Montreux
Jazzfestival Ingolstadt
Montreux Music Festival
Jazzfestival Leverkusen
Florianopolis in Jazz (Brasilien)
Womad-Festival
Pomigliano Jazzestival
Wiener Konzerthaus (Neuer Saal,Mozartsaal,Großer Saal)
Jazzherbst Salzburg
Jazzfestival Vilnius
Clari-Arte
and many more...
Founder of the record label " Skylarkproduction", with partners Wolfgang Puschnig und Patrice Heral. 12 CD-Releases since 2016.
---
Teaching & Research
Senior Lecturer Universität für Musik und darstellende Kunst-Wien
Jazzpiano and Improvisation Jam Music Lab University
Jazz-Seminars and Summercamps like "Jazzseminar Scheibbs", "Musikforum Viktring", and "3 Days of music" in Gleisdorf