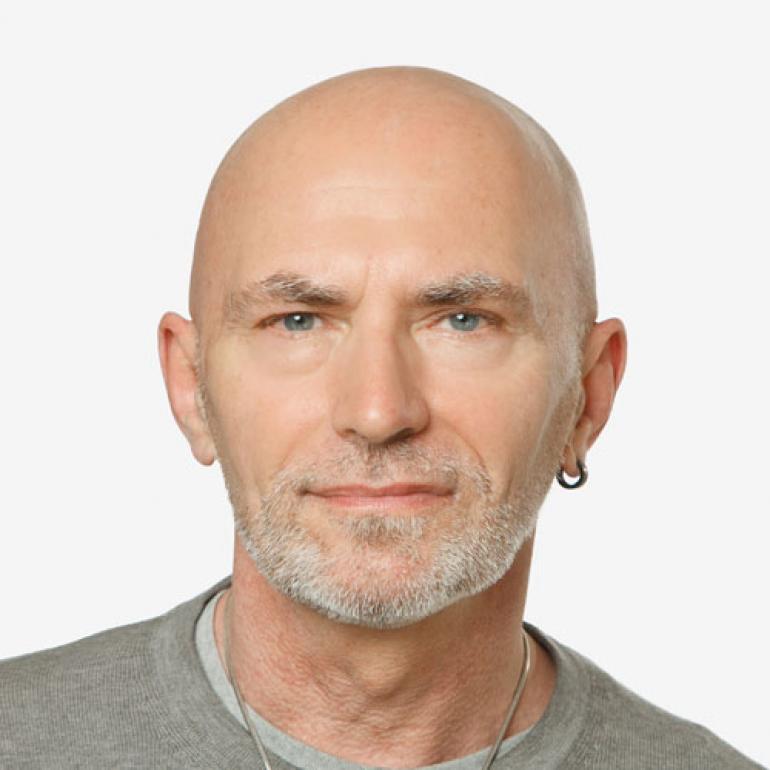 Andy Bartosh
Guitar (Jazz & Popular Music)
Qualification
Conservatory of Vienna: Jazz guitar, 1987 Diploma passed with distinction
Work Experience
JAM MUSIC LAB vice principal since 2011
Gustav Mahler Conservatory Vienna, Head of the Jazz Department, 1997 - 2010
Prayner Conservatory Vienna, Head of the Jazz Department, 1990 - 1997
Concerts & Performances
Active as a guitarist, composer, music producer and recording studio operator
Andy Bartosh (born Andreas Bartosch) started out with the Backyard Bluesband, played with various jazz bands, but also went on tours and played at concerts with Peter Kraus, Mick Taylor, Donovan, Louisiana Red and many more.
From 1997 to 2000 he founded the Duo Alice in the Fields together with Myriam Filz. With the duo, he reached high chart rankings and enjoyed regular rotation in Austria, Russia and Spain. From 2000 until 2001 he was the bandleader of "Falco - A Cyber Show", in which artists including Hansi Lang, André Eisermann, Patricia Simpson and Roman Gregory performed under the direction of Paulus Manker. Andy Bartosh was the music producer of the ORF-Casting shows "Starmania" and "Helden von Morgen" from 2002 to 2011. From 2005 until 2011 he was the guitarist of the stars-orchestra of the ORF-Show "Dancing Stars". Furthermore, he composed soundtracks including Al Capone: The Untouchable Legend (RTL), When Nature Strikes Back: Landslides and Monsoons (National Geographic).
He also worked as a guitarist at the group "The Slow Club" (Hansi Lang, Thomas Rabitsch and Wolfgang Schlögl) until Hansi Lang's death, which received the Amadeus Austrian Music Award in 2006 in the category Jazz/Folk/Blues.
As a producer, he has worked with artists like Heli Deinboek, Valerie Sajdik, Cardiac Move, Balis, Alice in the Fields and many more. 
Discography (extract)
Karmakanic - Dot (2016), Florian Holoubek - Like a Hike (2015), Andy Bartosh - Wildnis (2015), Triomobü Quartett - Feinkost (2015), Triomobü Quartett - Kryptonit mit Leberkäse (2013), Sara Nardelli - In mir zuhaus (2011), Dreieck - Dreieck (2010), Straichelzoo - Schiachscheene Liada (2009), Starmania/Starmania NG (2002- 2008), Slow Club - House of sleep (2008), Andy Bartosh - ZZ74 (2008), Slow Club - Welcome to the Slow Club (2006), Juju -  Sweet Pepper (2006), Jazz Gitti - Meine wahren Memorien (2005), Christina Stürmer - Geh nicht wenn Du kommst (2003), Trickopop - Interstellar Megaseller (2003), Boris Uran - Ich (2003), Balis (2002), Max - 1-13 (2001), Falco: a Cyber Show (2000), Brooksie - The Jazz age Musical (1999), Alice in the Fields - Lost in Dreams (1997), Heli Deinboek - Kalt Warm (1997), Alice in the Fields - Another Day (1996), Harri Stojka - Music For The People (1995), Karl Sayer and the Happy Electrix (1994), Paul Urbanek Funboard (1994), Bine Brezina - Like a Waterdrop (1994), Neue Wiener Concert Schrammeln - Liebe, Hiebe, Prosektur (1994), Andy Bartosh - Radio1 (1993), Juju Feat. Idris Muhammad - Tales Of Sysiphus (1992), GO feat. Eddie Cole (1991)